Registrations to this course are closed now. Please register for Complete Interview Preparation with Doubt Assistance
Whether you're preparing for product-based companies (like Amazon, Microsoft, Adobe, etc), startups (like Ola, Swiggy, Zomato, etc) and service-based companies (like TCS, Infosys, Cognizant, Deloitte, etc), this course is a one-stop solution for all. Placement 100 is a 6 months program comprising of an online course, assessment exam and placement assistance for top performers. The online course covers all the topics required to prepare for placements.
The course includes theory & lecture videos for improvised learning supported by tracks & contests for practice. It comes with a first-in-industry feature: Doubt Assistance to help you if you are stuck. The course will be followed by mock tests which will prepare you for the assessment exam. The assessment exam will be based on the whole course and will be similar to screening exams conducted by most companies. The top performers in the assessment exam will be prioritized in the placement program by GeeksforGeeks. The program also includes Mock Interviews after the assessment exam for the selected students.
This course is best suited for:
Final year students looking for placements
Pre-final year students preparing for placements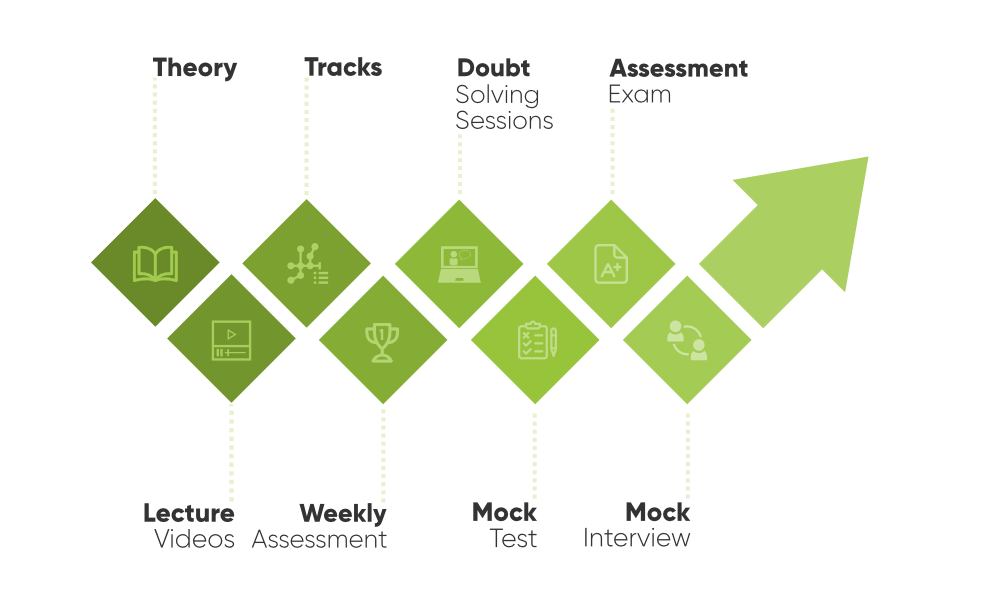 *The program is designed to prepare you for placements and does not provide any guarantee of the same
Please refer NEW IMPROVED PLACEMENT 100.