You are given a tree and you need to do the level order traversal on this tree.
Level order traversal of a tree is breadth-first traversal for the tree.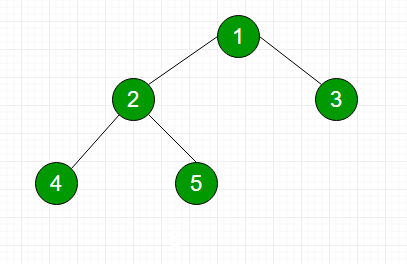 Level order traversal of above tree is 1 2 3 4 5
Example 1:

Input:
    1
  /   \ 
 3     2
Output:1 3 2


Example 2:

Input:
        10
     /      \
    20       30
  /   \
 40   60
Output:10 20 30 40 60 N N

Your Task:
You don't have to take any input. Just complete the function levelOrder() that takes the root node as parameter and returns an array containing the level order traversal of the given Binary Tree.
Expected Time Complexity: O(N).
Expected Auxiliary Space: O(N).
Constraints:
1 <= Number of nodes<= 104
1 <= Data of a node <= 104
Note:The Input/Ouput format and Example given are used for system's internal purpose, and should be used by a user for Expected Output only. As it is a function problem, hence a user should not read any input from stdin/console. The task is to complete the function specified, and not to write the full code.
** For More Input/Output Examples Use 'Expected Output' option **