Given a Binary Tree, convert it into its mirror.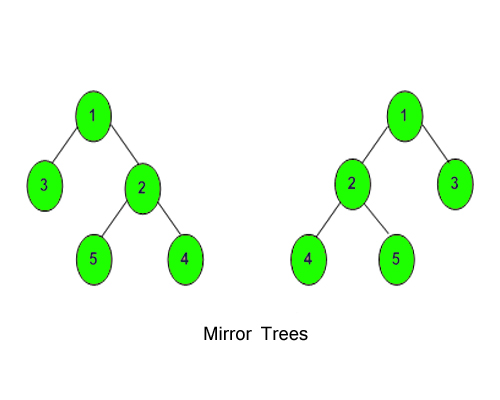 Input Format:
The first line of input contains T denoting the number of testcases. T testcases follow. Each testcase contains two lines of input. The first line contains number of edges. The second line contains relation between nodes.
Output Format:
For each testcase, in a new line, print inorder traversal of mirror tree.
Your Task:
You don't have to take any input. Just complete the function mirror that takes node as paramter.
Constraints:
1 <=T<= 75
1 <= Number of nodes<= 100
1 <= Data of a node<= 1000
Example:
Input:
2
2
1 2 R 1 3 L
4
10 20 L 10 30 R 20 40 L 20 60 R
Output:
2 1 3
30 10 60 20 40
Explanation:
Testcase1: The tree is
1 (mirror) 1
/ \ => / \
3 2 2 3
The inorder of mirror is 2 1 3
Testcase2: The tree is
10 10
/ \ (mirror) / \
20 30 => 30 20
/ \ / \
40 60 60 40
The inroder traversal of mirror is 30 10 60 20 40
** For More Input/Output Examples Use 'Expected Output' option **